Tonight was my first time back in the city since returning from winter break. I was able to attend UPenn's talk hosted by the Annenberg School of Communication. The talk included a panel of black journalists and asked them pressing questions about the current politics of the country. The room was huge, the size of a theatre, and completely packed.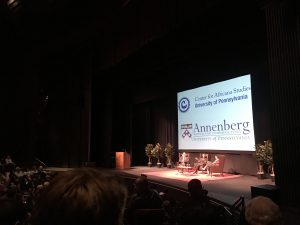 It was really great being in that room and feeling that energy. Even though I'm not particularly interested in journalism, the conversation included important points about the health care system and health inequalities that got me thinking about possible thesis ideas for the future!
I then spent some time in the city and found this amazing food spot!
I always forget how much I love spending time in Philly until I go back in and get completely re-energized.