Hello!!
So an update on my adventures: I've been in Cape Town for two weeks, and I will have several posts with many pictures of my time here, but I wanted to dedicate just one post to the hiking I've been doing, because it's a lot for this city girl!
The first mountain I climbed was in Muizenberg, and even though it was the smallest, it was the most physically draining because I took one of the hardest routes up. The view was so worth it though!
Then, my sister (who is also a BMC alum) flew out to spend my vacation week with me in Cape Town. Our first hike together, and her first hike ever, was to the top of Lion's Head. She realized her fear of heights throughout this journey, but we made it to the top nonetheless and the view was stunning!
AND today we did Table Mountain! My sister was super scared of hiking again so we ended up taking the cable car up. But it was still such a cool experience. When you're on top of Table Mountain, it feels like you're in a cloud!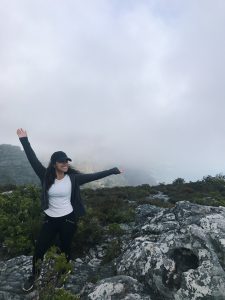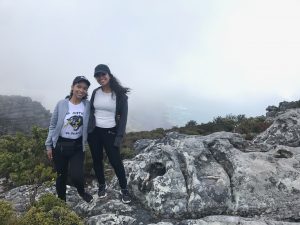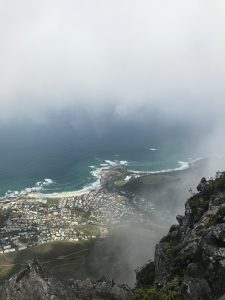 I used to hike in early high school and then I stopped, so I'm really glad I've had the opportunity to take up hiking again while abroad. Maybe I'll keep it up in the future!